Empirical study on employee job satisfaction upon implementing six sigma
DMAIC methodology in Indian foundry – A case study
Before 1980's, many industries could detect defects in production and find out reasons for defects by using Defect Detection Concepts, but they could not prevent the defects. But today it is necessary to achieve the global quality and hence many companies follow the Defect Prevention Concepts. Six Sigma is an improvement methodology, developed by Motorola in the 1980s, whose benefits and financial results are well documented in many areas, (Kwak et al., 2006). Six Sigma is a way for Motorola to express its quality goal of 3.4 Defects Per Million Opportunity (DPMO) where a defect opportunity is a process failure that is critical to the customer.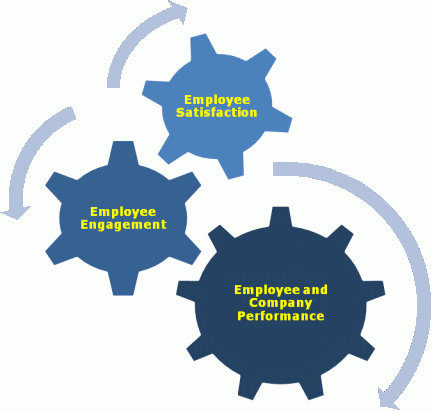 Motorola set this goal so that process variability is ± 6 S.D. from the Mean (Pete Pande et al., 2002). They further assumed that the process was subject to disturbances that could cause the Process Mean to shift by as much as 1.5. Standard Deviation (S.D) as given in Figure 1. This goal was far beyond normal quality levels and required very aggressive improvement efforts. For example, 3 Sigma results in a 66,810 DPMO or 93.3% Process Yield, while only Six Sigma is 3.4 DPMO or 99.99966% Process Yield as given in Table1 (Montgomery, 2001).
The relationship between DPMO and Process Sigma assumes the normal distribution. Currently the concept of the Six Sigma is proposed as a management tool for achieving Process Improvement, Reduced Cost, Reduced Wastage, Increased Customer Satisfaction and above all, Increased Profitability. The work of Six Sigma is commonly performed by people who are trained to perform at different levels, as summarized by (Harry et al, 2000). This simple logical structure is similar to the Improvement Cycle of Plan, Do, Study, Act and it is incorporated in the Six Sigma DMAIC Sequence of Define, Measure, Analyze, Improve, and Control. Click here to read more…